Welcome to Just Call Pam
Looking for creative and effective ways to move your business forward? Just Call Pam, LLC. can help you accomplish this by:
Creating employee engagement programs directly linked to your business drivers

Anniversary Programs

Safety Programs

Idea Management

Creating effective promotions focusing on ROI for

Trade Show Participation

Company Events

Job & Health Fairs
What Our Customers Are Saying

"My first experience with Just Call Pam ensured a long term relationship. I highly recommend Just Call Pam if you want superior service, where she will make certain that you get what you want in a ti...
Bob Hamilton - Controller
Climate Engineering / Centennial Controls
Apr 07, 2016
Featured Item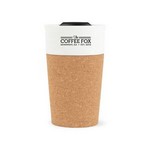 Sintra Cork Porcelain Tumbler - 9 Oz. Wh...
Mixed porcelain and cork materials make for a stylish tumbler. 3.5" W x 6" H x 3.5" L
$14.98 - $20.75